Hi Friends,
I received a question from one of my subscribers recently that inspired me to create this video.
They wanted to know how I created a little movable graphic on my website.
Can you see how the pages are turning and they're flipping on their own?
Well, they weren't sure if it was a GIF, or if it was a video.
So, I thought I'd show everyone how I did it!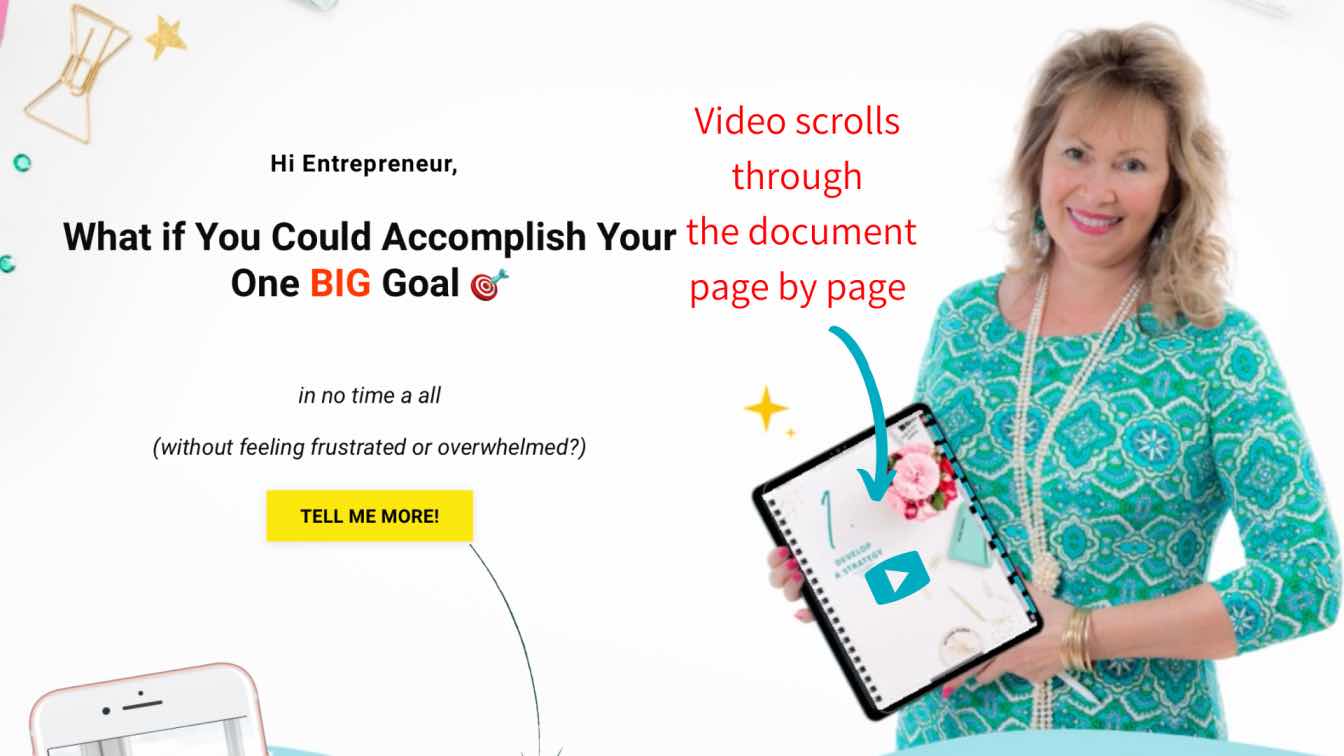 I'm filming this video on my site, Profit With PDFs which features my new product, PDF TO PLAN™.
It's a goal-setting template kit to help you accomplish your One Big Goal in no time at all.
Here's how I created this scrolling video of my product for the header image on my Kajabi website.
PDF TO PLAN™ was created in Apple Keynote, then I downloaded all the individual pages into Canva in a png format.
The Canva Graphic Platform
In Canva, I created an 8.5 by 11 sized template and uploaded all the individual images of my product.
But, what I did...